I've just finished reading another book for research, and this one was amazing!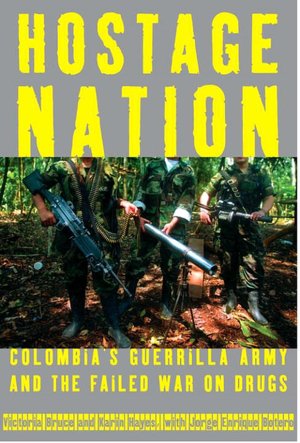 It's nonfiction and the research done on this was massive. It's everything you would want to know about recent Colombian events, politics, and U.S. involvement in the fight against the drug trade.
I titled the blog referring to the new James Bond movie because in this book they reveal a Colombian intelligence operation that released fifteen hostages from the jungle after years in captivity. It was a brilliant move that is worthy of being made into a movie. Those fifteen included 3 American hostages who had been held for 5 1/2 years.
This account requires setting aside the rose colored glasses with regard to our U.S. government. Don't get me wrong, having lived abroad I am deeply grateful for the birth right of being an American citizen. I have religious freedom, clean water, reliable electricity, and opportunity to better myself and find work.
That being said, how the U.S. handled the captivity of these three men is a cautionary tale of how you can fall through the cracks. The men were working as subcontractors for the U.S. gathering intelligence, but because they were not military, no U.S. troops would be allowed to rescue them when their plane crashed in guerrilla territory. The U.S. refused to negotiate their release because of Bush's policy to not negotiate with terrorists, and any attempts by the Colombians to rescue them would have probably ended in their being killed. It finally came down to an ingenious plan of the Colombian intelligence to deceive the guerrilla group into handing them over with no arms involved!
The book gives an in depth account of the behind the scenes attempts to work out the release of the hostages, including many Colombians who were being held captive as well. I definitely recommend this book!
Any good books you'd recommend?